Add to the category, "Things I Swore I'd Never Do"… We sent holiday cards of our kid. I'm hanging my head in shame and eating my words. But seriously. LOOK HOW CUTE HE IS! I'm a monster, I know.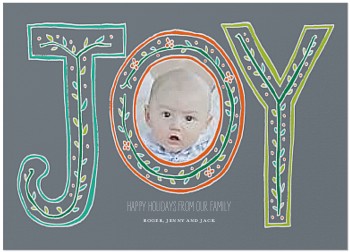 Drawn To Joy Holiday Card
Shutterfly has elegant holiday invitations for your party.
And by sharing this, I'm getting $10 for my next wicked project. So there.